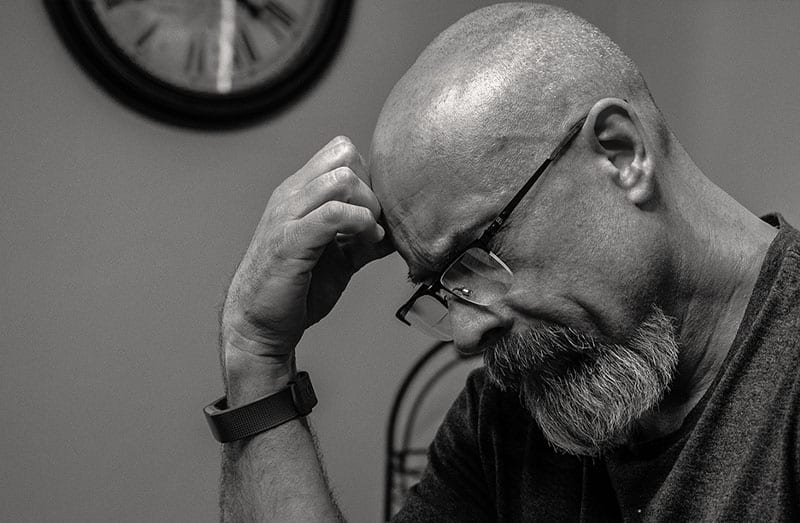 Reverse Hair Loss with Stem Cell Therapy
Are you tired of losing your hair? Are you suffering from male or female pattern baldness? Alopecia? Trichotillomania? You're not alone. But lucky for you, there are answers to your problem. You can reverse hair loss or restore your lost hair with stemcell treatments.
If you're suffering through any of the afflictions listed above, you've likely tried everything to stop your hair loss. Often times, to no avail. Creams, pastes, fad diets… you name it. However, did you know that you may be able to reverse hair loss with stem cell therapy? In fact, using stem cells with PRP for hair loss may be the answer you've been looking for.
In an average time of 6 months, using stem cells with Platelet-Rich Plasma has shown to improve hair growth. This non-invasive procedure can help stop hair loss in its tracks. It can also stimulate the scalp and hair follicles for improved blood flow. Consequently, new cell growth is encouraged. As a result, you may see fuller, thicker hair.
Reverse Hair Loss Now
At Stem Cells LA, we can help you reverse hair loss with stem cell therapy. We offer stemcell injections with PRP to treat your hair loss. These include hair loss due to hereditary issues, hormonal issues, and a variety of medical disorders.
Most importantly, Stem Cells LA is able to reverse hair loss with stem cell therapy in both men and women. Men and women are also able to benefit from this treatment. Additionally, we've helped many transgender patients with hair restoration and regrowth issues. All with allograft cell therapy.
Will Stem Cell Therapy Reverse My Hair Loss?
Many of our patients wonder if using stem cells with PRP is the best option for them. Of course, that all depends on their health and their unique circumstances. If you're looking for a hair loss solution that involves less downtime, then stem cell therapy may be a great option to treat your hair loss.
However, we often recommend stem cells and PRP for hair loss as a complementary procedure. Should you need hair transplant services in addition to stem cell treatments, we recommend our good friends at Best Hair Transplant to take care of you. They may suggest either a FUT or FUE transplant. Of course, that is all dependent on the severity of your hair loss.
Regenerative Medicine Expert Doctor Mac Moretz
Dr. McCoy Moretz is LA's leading regenerative medicine specialist. A board-certified surgeon with decades of experience, Dr. Moretz specializes in innovative regenerative medicine procedures. Consequently, Dr. Mac is at the forefront of stem cell treatment in Los Angeles and beyond.
An internationally renowned cosmetic surgeon, Dr. Moretz strives to innovate and revolutionize facial plastic surgery. Dr. Mac Moretz works closely with Stem Cells LA and our sister company Regen LA. Doctor Mac is a renowned stem cell doctor in Los Angeles offering La cell treatments for Stem Cells LA.
Stem Cell Therapy in LA
Stem Cells LA offers patients stem cell treatments for arthritis, neuropathy, orthopedic disease, anti-aging, and more. Additionally, we utilize the restorative properties of stem cell treatments to help reduce healing time for other procedures.
At Stem Cells LA, we're proud of our results and happy to provide our services. It's important to look into the patient experience. Your safety, privacy, and well-being are of the utmost importance to us. Remember, we're here for you!
Above all, only a qualified doctor can help you decide if stem cell therapy is right for you. We will help set you up with our trusted regenerative medicine specialist Dr. Mac Moretz. To book a consultation, call us today.
Stem Cells LA
(310) 281-6160
1970 S. Prospect Ave., Suite 2
Redondo Beach, CA 90277