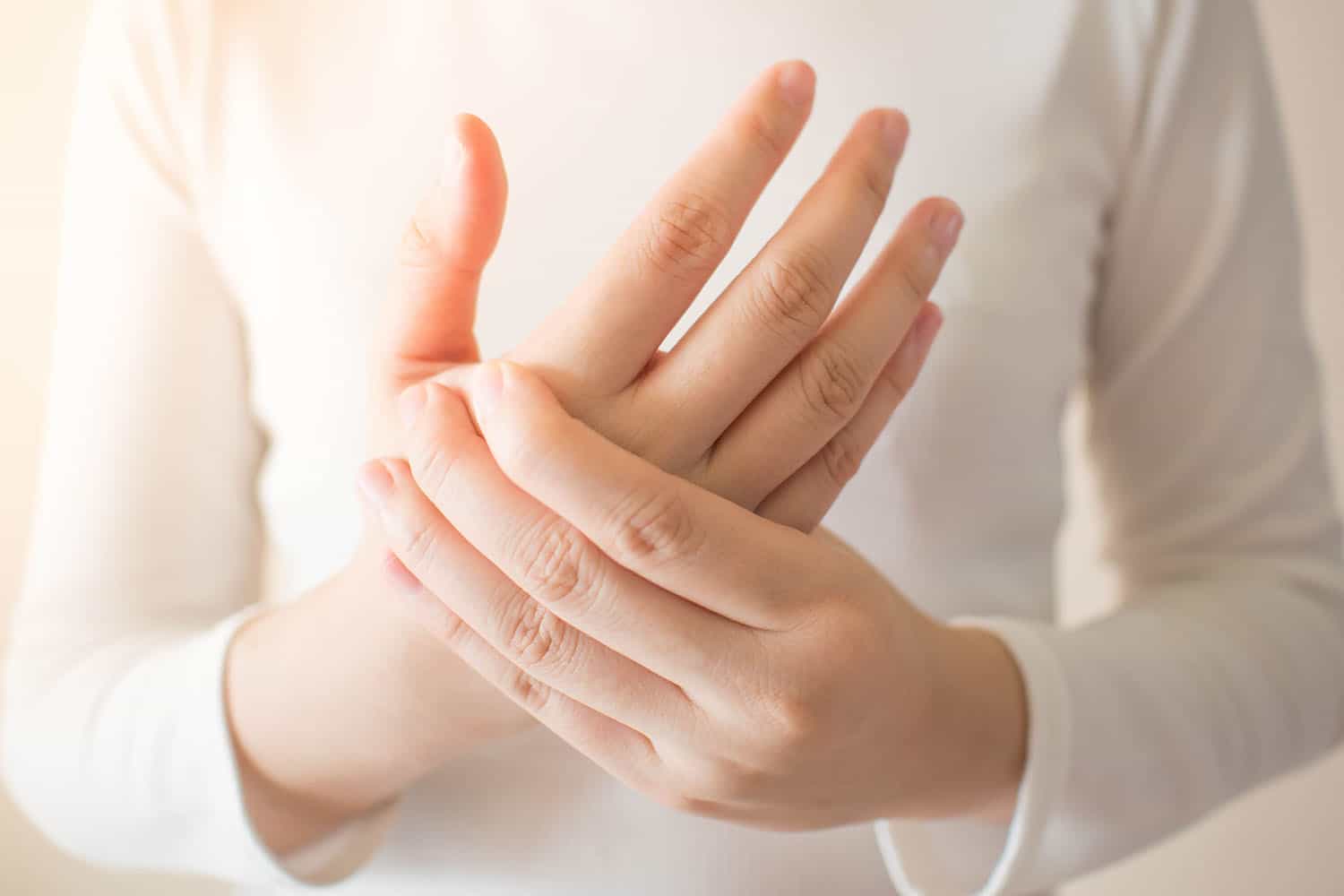 Stem Cells for Thumb Arthritis
The carpometacarpal (CMC) joints are five joints in the wrist that articulate the distal row of carpal bones (the ones that connect the hand to the forearm) and the proximal bases of the five metacarpal bones (the bones leading up to just before the fingers). Some of the most common injuries occur to the first CMC joint, or the one associated with the thumb. Also known as the trapeziometacarpal (TMC) joint, it plays an irreplaceable role in the normal functioning of the thumb.
Osteoarthritis of the thumb can occur a number of ways. While the term "texting thumb" is often used since so many patients suffer from the condition due to frequent texting, it can occur a number of other ways. Softball injuries can result in thumb arthritis. Being active on a computer, playing frequent video games, or engaging in any number of other activities that put a strain on the thumb can also result in thumb arthritis.
Thumb Arthritis Studies
Recent studies have shown that injuries to the thumb or pain resulting from conditions such as thumb arthritis (sometimes loosely referred to as texting thumb) may be treated with allograft stem cell therapy. Allograft stem cells have shown promise through clinical trials in treating symptoms of many conditions including pain
In the case of thumb arthritis, the effects of microfracturing and bone marrow allograft stem cell applications were found to be positive with improved symptoms and function of the thumb. The results of this trial show promise for the effective treatment of thumb arthritis with allograft stem cell therapy that utilizes mesenchymal stem cells (MSCs), or allograft stem cells with the ability to differentiate into multiple cell types.
WE'RE HERE TO HELP
Stem Cells LA offers helpful information to interested patients about stem cell treatments for arthritis, neuropathy, orthopedic disease, anti-aging, and more. Additionally, the restorative properties of stem cell treatments may help reduce healing time for other procedures.
At Stem Cells LA, we're happy to provide informational services. It's important to look into the patient experience. Your safety, privacy, and well-being are of the utmost importance to us. Remember, we're here for you!
Above all, only a qualified doctor can help you decide if stem cell therapy is right for you. We may be able to help set you up with a trusted regenerative medicine specialist. To book a consultation, call us today.
Stem Cells LA
(310) 281-6160
1970 S. Prospect Ave., Suite 2
Redondo Beach, CA 90277
Source: National Center for Biotechnology Information
https://www.ncbi.nlm.nih.gov/pmc/articles/PMC5640358/