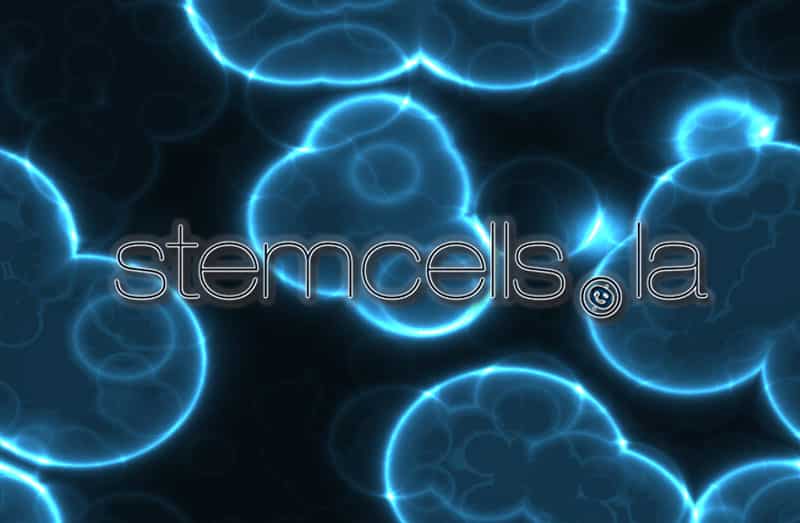 Where Can I Get Stem Cell Therapy in LA?
Los Angeles California has become one of the best places in the United States to get stem cell therapy. Thirty years ago, authentic stem cell therapy was only available in a handful of places around the world. At that time, stem cell research was in its formation and there was little known about the health benefits of stem cells, only that they may be a viable health solution. Now, even with the strict guidelines set by the FDA, stem cell research has reached a level that allows stem cell therapy to be readily available to the public. Our doctors and surgeons here at Stem Cell LA offer the safest and most professional Stem Cell therapy in LA.
You can find stem cell therapy in countless clinics in Los Angeles. However, finding a reputable and experienced stem cell doctor is difficult. Stem cell treatments need to be administered correctly. Therefore, it goes to reason that putting your trust in a clinic that doesn't specialize in the process can result in getting no results from the treatment or can make you very ill. After all, you can literally throw a dart at a map of LA and be hard-pressed to not hit a clinic that offers stem cell therapy. However, we do not suggest that technique when selecting a doctor for your treatment. 
With new stem cell research emerging on a constant basis, it is important to do your research into where you are going to get your therapy. Also, it is important to know what kind of stem cell therapy you need for your particular ailment.
The Different Types of Stem Cell Therapy in LA
The two main types of stem cells used to treat injuries and disease are adult stem cells and embryonic stem cells. Embryonic stem cells are only located in human embryos. These stem cells are very hard to come by. The use of embryonic stem cells is highly regulated by the FDA due to ethical concerns in the procurement of such cells. The second type of stem cells are "adult" stem cells. Adult stem cells are normally harvested from the individual that is seeking stem cell therapy. Adult stem cells are found in bone marrow. They're also located in certain fats below the skin.
The major difference between adult and embryonic stem cells is how they replicate and reproduce. Embryonic stem cells have the ability to differentiate into basically any other form of cell in the body. In other words, embryonic stem cells become any other type of cell, when and where needed. Adult stem cells have the ability to reproduce into only a similar type of cell. This makes the possibilities for the therapeutic uses of embryonic stem cells almost universal. At one point adult stem cells were considered to have lesser therapeutic value than embryonic ones. However, now it has been shown that adult stem cells have an even greater ability to regenerate damaged tissue than originally anticipated, so says Ahajournals.org.
Currently, adult stem cells are used mainstream in most stem cell therapies. Adult stem cells are much easier to get than embryonic stem cells as normally it is the patient seeking treatment that the adult stem cells are harvested from. Using adult stem cells is also much less regulated by the FDA. Since adult stem cells can be used to regenerate damaged tissue, adult stem cells are used in the majority of stem cell treatments today.
A Look at Some of the Other Stem Cells Clinics in LA
Darrow Institute LA
The Darrow Stem Cell Institute is a stem cell clinic located on Wilshire Boulevard in Los Angeles. Doctor Marc Darrow operates, a board-certified Physiatrist and avid sports enthusiast, runs the Darrow Institute. Doctor Darrow completed his physical medicine and rehabilitation residency at UCLA and completed his doctorate at Golden Gate University.
Dr. Darrow got into stem cells by injecting himself after an injury on a golf course. After experiencing firsthand the results of the injection, he began his career in stem cells, PHP and Prolotherapy. The Darrow Institute treats a great number of injuries such as ankle pain, back pain, foot pain, and unsurprisingly enough, golf injuries.
Beverly Hills Orthopedic LA
Beverly Hills Orthopedic Institute | Stem Cell and PRP Los Angeles is another clinic offering stem cell therapy in LA. Bal M. Raj, M.D, runs Beverly Hills Orthopedic Institute, and just by clicking on his website, you learn is a very handsome fellow with bulging biceps in sleeveless scrubs. Dr. Raj is an Orthopedic specialist that offers stem cell therapy as a treatment option for arthritis, sports injuries and tendon, and ligament injuries.
Stem Cell Facelift Center Beverly Hills
Next up is the Stem Cell Facelift Center located in Beverly Hills. This clinic is ran by a Nathan Newman, MD, who claims that they offer a non-surgical facelift option using stem cells. They claim that they use your own stem cells to rejuvenate your skin and give your face a more youthful look without any surgery. Dr. Newman claims on his website that the stem cell facelift addresses and overcomes the problems with the standard facelift and that it will "correct the main cause of aging on the face."
The Aesthetic Surgery Journal published a study regarding stem cells therapy in regard to facelifts. This study discovers that stem cells used for a facelift do nothing to actually rejuvenate the skin. In fact, "available scientific literature for use of stem cell therapy for facial rejuvenation is limited to the theoretical induction of skin tightening and can in no way be equated to a facelift." This study, Stem Cell Facelift: Between Reality and Fiction, also states that the stem cells injected into the face only act as lipofilling. Additionally, they stated that claiming the "stem cell facelift" is a complete facial rejuvenation procedure surgery is unethical. At the stem cell Facelift Center, the stem cell facelift runs you only a meager $45,000 for the procedure. Not bad for a procedure that has no proven use case.
Celebrity Stem Cells Success Stories 
Los Angeles is truly the land of lights and fame. The giant estates litter the Hollywood Hills, owned by some of the most well-known celebrities in the US. In fact, wealthy individuals from all around the world call Hollywood home. What most people don't know is a lot of celebrities have already undergone their stem cell therapy in LA. Furthermore, with the results that everyday people are experiencing from stem cell treatments, it was only a matter of time before stem cells started to make their mark on the upper elite.
Madonna Stem Cells
Music icon Madonna confirmed in her Instagram stories that she was undergoing stem cell treatments because of a broken knee that had been affecting her Madame X tour. The injury happened on stage when she fell after a chair pulled out from underneath her. The singer and media icon described herself as a "broken doll held together with tape and glue," after the incident. Madonna took to social media after suffering from the injury for quite some time and stated. "Finally going to get my regenerative treatment for my missing cartilage!! I would be jumping up and down if I could after 8 months of being in pain! Wish me luck!"
Peyton Manning Stem Cells
After several failed surgeries and years of constant pain, football superstar Peyton Manning decided, against NFL doctors' orders, to travel to Europe to undergo stem cell treatment for his neck injury back in 2011. Unfortunately for Manning back in 2011 stem cell treatment was just not as available in the US as it is today. After Manning's treatment came to light in the media, other players at the time admitted to undergoing treatment as well.
Janice Dickinson Stem Cells
American Model, television personality, and businesswoman Janice Dickinson are open about her receiving stem cell therapy due to a head injury that led to a serious concussion. She suffered damage to her neck, shoulder, and back from the incident. Dickinson described her life as "miserable," due to the constant pain from the chronic injury. With the support of her finance, Dr. Robert Gerner, she traveled to China for her stem cell treatment. "Dickinson tells Us Magazine, "I was back to my normal self instantaneously! I woke up feeling just energized, jazzed to new levels."
Get the Best Stem Cell Therapy in LA
There are dozens of clinics in Los Angeles that offer some kind of stem cell treatment for almost any kind of malady or disease. Here we have looked at some of them, but this list is far from comprehensive. Ever since stem cells became a viable treatment option, self-proclaimed doctors and stem cell "experts" have been trying to cash in on the hype. Here at Stem Cells LA, we focus on the actual research behind the science of stem cells and what they can do for you, and not how much money we can make. 
Not only will improperly applied stem cell therapy may not produce results, but it can also be dangerous. There have been issues with bacterial infections that require surgery and other serious illnesses that arise from improper stem cell injections. Finding a qualified and experienced doctor for your stem cell therapy in LA does not require endless research. Our staff here at Stem Cells LA are all experts in stem cell therapy for a variety or different issues and our main focus is on healing our patients and not on profit.
Contact us here at Stem Cells LA and we will answer all of your questions get you the stem cell therapy that you need today.
FIND AN LA STEM CELL DOCTOR
Stem Cells LA offers helpful information about stem cell treatments for arthritis, neuropathy, orthopedic disease, anti-aging, and more. Additionally, the restorative properties of stem cell treatments may help reduce healing time for other procedures.
At Stem Cells LA, we're happy to provide informational services and connect you with a cell therapy provider. They'll help you determine if stem cell therapy is right for you and your unique situation.
It's important to look into the patient experience. Your safety, privacy, and well-being are of the utmost importance to us. Remember, we're here for you! Above all, only a qualified doctor can help you decide if stem cell therapy is right for you. We may be able to help set you up with a trusted regenerative medicine specialist. To book a consultation, call us today.
Stem Cells LA
(310) 281-6160
1970 S. Prospect Ave., Suite 2
Redondo Beach, CA 90277