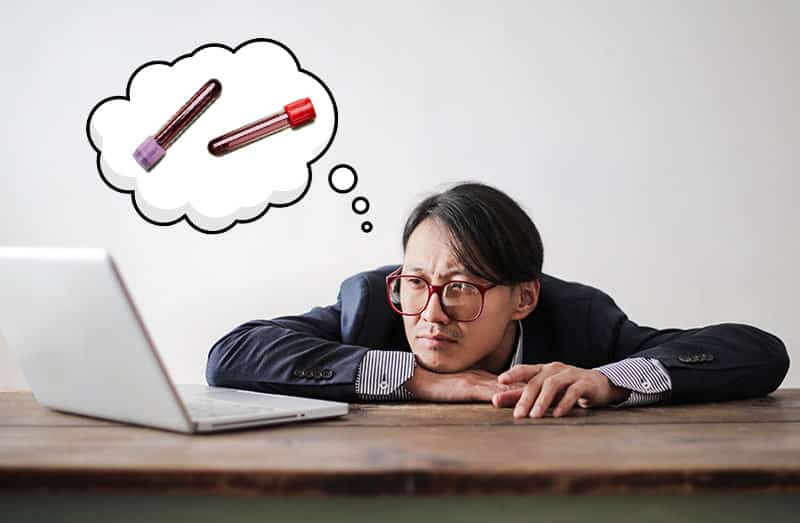 PRP Cell Therapy Hair Restoration and You
Have you heard of PRP cell therapy hair restoration? If not, you've come to the right place. Utilizing PRP stem cell therapy for hair loss, you may be able to restore lost or thinning hair. Additionally, using PRP stem cell therapy for hair loss is a viable non-surgical option to stop hair loss and regrow your real hair naturally.
PRP Cell Therapy Hair Restoration
So what is PRP cell therapy? If you've ever heard of "donating plasma", this is essentially what the process and solution those clinics are referring to. However, in this case, the donor is also the end-user.
PRP (or Platelet-Rich Plasma) is a protein-rich plasma derived from a patient's blood. The blood is placed in a centrifuge to remove red blood cells and then the restorative protein is mixed with stem cells. Finally, the mixture is introduced back into the scalp. This releases growth factors that stimulate and increase the number of reparative cells your body produces. Consequently, this encourages the growth of new hair.
Benefits of PRP Therapy
The benefit of using PRP cell therapy for hair restoration is that you get to utilize your own body's growth mechanisms to achieve results. Therefore, there is no chance of rejecting foreign bodies. Of course, this is similar to the benefits of transplanting one's own hair into other portions of the scalp.
Using PRP stem cell therapy for hair loss may stimulate follicular and perifollicular angiogenesis. Additionally, PRP cell therapy can have a positive impact on reversing male pattern baldness. In other words, PRP therapy stimulates one of the major factors for active hair regrowth. PRP can also be useful in the growth of thinning or absent facial hair. This includes beards, mustaches, and goatees.
Adding PRP therapy to your hair transplant can deliver even better results than an FUE or FUT transplant alone. As you can imagine, the combination of the two treatments works in tandem to provide your body with the best chance of regrowing lost or damaged hair. However, using PRP with stem cells can also be an effective treatment in and of itself.
PRP CELL THERAPY IN LA
Stem Cells LA offers helpful information to interested patients about stem cell treatments for arthritis, neuropathy, orthopedic disease, anti-aging, and more. Additionally, the restorative properties of stem cell treatments may help reduce healing time for other procedures.
At Stem Cells LA, we're happy to provide informational services. It's important to look into the patient experience. Your safety, privacy, and well-being are of the utmost importance to us. Remember, we're here for you! Above all, only a qualified doctor can help you decide if stem cell therapy is right for you. We may be able to help set you up with a trusted regenerative medicine specialist. To book a consultation, call us today.
Stem Cells LA
(310) 281-6160
1970 S. Prospect Ave., Suite 2
Redondo Beach, CA 90277